ON-LINE RESERVATION
To make an online reservation, please fill in our reservation form.
Welcome to Pension Prelát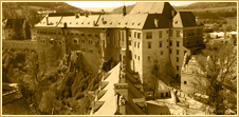 Welcome to the website of Pension Prelát in Český Krumlov. Pension Prelát is a newly renovated historical building above the Vltava River in a quiet part of the town, just a few steps from the historical centre, which can be reached after a pleasant five-minute walk along the river.
The reconstruction was designed with an emphasis on the original character of the building, preserving its scenic beauty, romance, and unmistakeable magic. The whole atmosphere is underscored by the beautiful view of the historical centre of Český Krumlov and the city park.
FOR FIRMS AND GROUPS
Options for training, seminars, banquets, BBQs, and outdoor activities.
Accommodation in Český Krumlov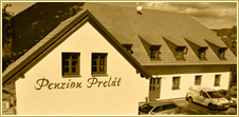 The pension and its rooms are stylishly and tastefully furnished, with restored antique furniture. We offer double-bed and four-bed apartments. A social area with a bar, equipped with audio-visual technology and tables for up to 50 guests, is also available.
Easy access by car is an advantage. The monitored parking lot with 14 spaces is free-of-charge. Ground floor rooms are barrier-free. The entire pension is non-smoking.
Special Offer for You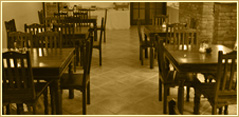 Convenient and easily accessible location
Monitored parking lot
Service for businesses